Our Services Area
Serving Orange & Orange County, CA.
Our Dr. Carpet LLC Locations
949-239-1376
Dr. Commercial Carpet Cleaning Orange County
What Exactly is Commercial Carpet Cleaning?
All carpets need periodical carpet cleaning and maintenance. Whether its a residential carpet in your home, or commercial carpet in your work place. However, what makes the difference between commercial carpet cleaning and residential carpet cleaning? Well, there are mainly 3 factors that make commercial carpet cleaning different than residential carpet cleaning: Foot traffic, type of carpet and carpet insulation.
Commercial Carpet Cleaning For Heavy Foot Traffic.
typically in most offices and work place a carpet gets much higher foot traffic on daily basis. It is not only several home dwellers who walk on the carpet, but dozens and hundreds of employees that apply daily wear on the carpet. In addition, walking on the carpet with shoes, coffee stain and other spills also help the wear on the carpet to build up faster. Therefore, a proper approach for removing the excess amount of foot traffic in necessary.
Type Of Carpet
in most cases the commercial or industrial carpet you may find in different offices have a short pile and they would feel much more coarse and tough. Therefore, applying the right pressure and agitation must be applied in order to maintain the life of the carpet for the long run. Also, it allows us to use specific methods and techniques that help us reach deeper into the carpet.
Carpet Insulation
Unlike residential carpet, commercial carpet in most cases would not have a pad but it would be glued down. In addition, commercial pad is very different from residential pad. Therefore, the way the carpet was installed is important for the commercial carpet cleaning process in order not to create any water damage for the carpet.
949-239-1376
Commercial Carpet Cleaning Experts.
We have over 14 years of commercial carpet cleaning experience. Our true specialty is the ability to build a maintenance program for your commercial carpet. Our program ensures that your carpet stays looking and smelling fresh for many years. Therefore, offering a pleasant working environment for the employees, and a cleaner environment for the customers that come in.
Commercial Carpet Cleaning in Orange County.
We offer our commercial carpet cleaning service in Orange County, California. Our equipment and experience allows us to cover large areas of carpet quickly. Therefore, when you need to have your office space clean, we can cover the space over night and have it ready for you in the morning. Whether your office had 90,000 square feet of carpet, or if its only 1 small office, we are equipped to provide you with the best carpet cleaning experience. In addition, we specialize in tough foot traffic commercial carpet cleaning. Meaning, we are experts for restaurant carpet cleaning, massage clinics and offices in a labor facility. .
949-239-1376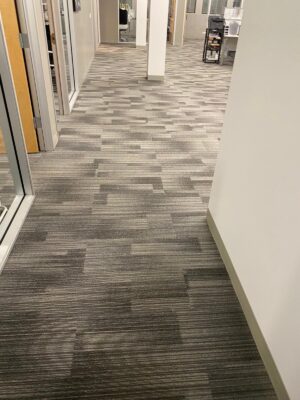 Same Day Carpet Cleaning Service:
We understand your need for immediate response for your carpet cleaning needs. Whether you have a surprise visit, or water damage emergency, we are ready to respond right away. Our goal is to give you the piece of mind that you have someone you can count on when time calls for it.
We Offer More Than Commercial Carpet Cleaning.
We offer more than commercial carpet cleaning service only. In addition, we also excel in residential carpet cleaning, upholstery cleaning, area rug cleaning, tile floor cleaning etc.
Residential Carpet Cleaning:
We use our years of experience to offer top of the line services of carpet cleaning. In addition, to commercial carpet cleaning we also excel in residential carpet cleaning. Therefore, if you want to enjoy our strong equipment and family like service, please contact us for an appointment.
949-239-1376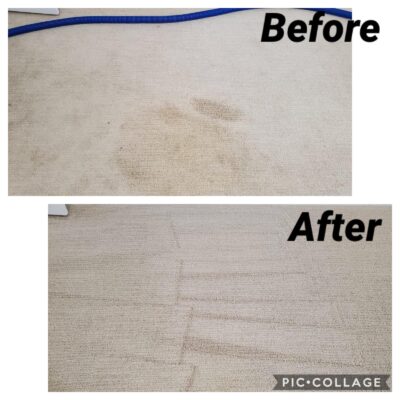 The difference can be clearly seen in the above picture, before and after taking over our Carpet Cleaning service
Upholstery Cleaning
Upholstery cleaning is in high demand in many commercial buildings and offices. Whether you have a visitor room with couches and chairs, whether you have a restaurant, or if you have a worship center and you host countless people every week, we are equipped to freshen up and clean the upholstered furniture you have.
For further queries visit us today Dr. Commercial Carpet Cleaning Orange County .
Result can clearly be seen in the above picture, before and after using our product.
949-239-1376